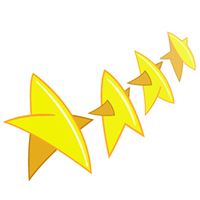 School Community

The School Community Network for family and community engagement includes three programs that build strong school communities. A district or organization is prepared to provide these programs after initial training. Follow-up webinars and consultations support the work.
Solid Foundation is a comprehensive, site-based model to "build student success within a strong school community." The web-based program includes 26 agendas for twice-monthly meetings of a School Community Council, with access to a vast library of resources. Progress is tracked and reported through the system. Coaching is provided by the School Community Builder through the web system and with periodic on-site trainings.


The Family Engagement Tool (FET) is a web-based process for conducting a needs assessment of the school's family engagement programs and practices, leading to an action plan. The FET includes access to a library of resources.


The School Community Index is a web-based survey of parents, teachers, and students (in high schools) that generates a detailed report filled with charts and graphs. The School Community Index covers perceptions of key aspects of a school community, parent involvement, and the "curriculum of the home." A Threshold Analysis enables the school to identify strengths and areas in need of improvement.