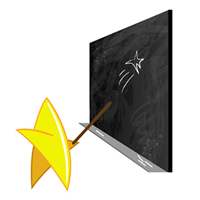 Instruction

Star Hitchers provides tools that enable a district or school to design and manage its instruction, guided by research-based practice and infused with the staff's own talent and experience. Training to orient key staff to the tools is provided via a series of three, 2-hour webinars with follow-up consultation.
Unit Builder is a web-based system that guides teacher teams in developing strong, standards-aligned, individual instructional plans for students, including formative assessments and reporting features.


The Teacher Interview and Classroom Observation (TICO) tool is an IPad application ideal for both principal observations and teacher-to-teacher peer coaching. The district or school selects indicators of effective practice to include in the tool. The tool provides several reports to gauge patterns of instructional practice across the faculty.